Year 2013 in review
2013 was another big year for me, from taking better care of myself, growing in my work and enjoying life. Here are some of the highlights.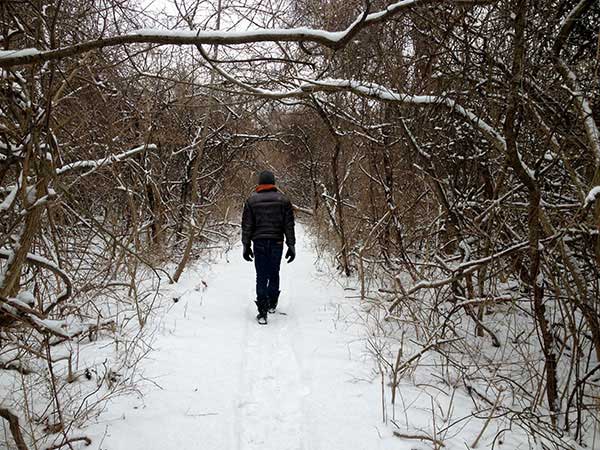 A lot happened in my social justice world this year. A dear leader in my South Asian arts and political community passed away. I became a Rape Crisis Counsellor. I started a feminist book group with some of my guy friends. After the factory collapse in Bangladesh, I made a map documenting where my clothes were made. And I took a selfie with Arudhati Roy.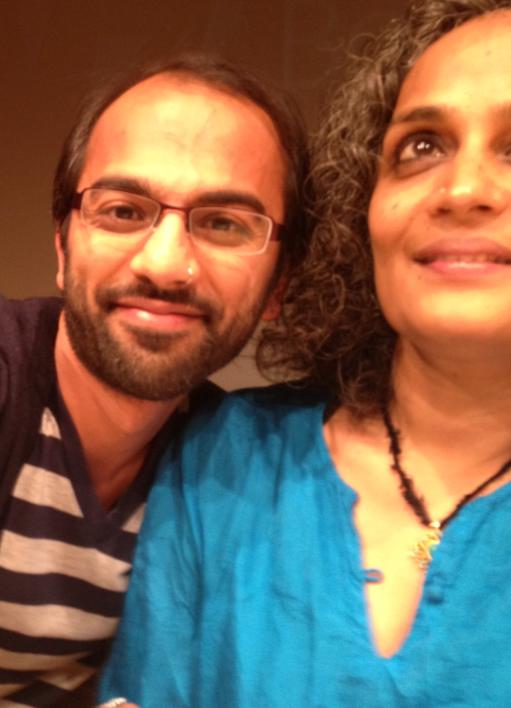 I took good care of myself physically this year. I started learning yoga in the fall of 2012, and I continued doing 30 minutes of it every morning this year. I wasn't consistent with it, but it did happen. I also did some runs with a friend from New York–a 10k trail run in the Chicago suburbs, a 10k in Connecticut, and a 5 mile run in Pennsylvania on Thanksgiving morning.

I wrote a song this year. It was a sad, personal song about growing up as a child of immigrants. I haven't shared it with many people, so I don't have anything to post. Maybe in 2014.

I became a beach person this year. I never really learned what to do on a beach. It may sound weird, but between not learning how to swim until my late teens, and never spending time at the water growing up, I just never got it. But this year, I got it. At my cousins wedding in Dominican Republic, I spent entire days on the beach–swimming and splashing around in the waves, sitting in the sun, and grabbing meals when I got hungry. That was it. When I was in Florida for Christmas and when we went camping, we made it a point to get into the water. And it was amazing.

I've always took my finances seriously, but this year my partner and I started documenting all our expenses, and started making some long-term plans to pay off our loans and increase our savings. I paid off my student loans this year. And I started doing freelance work for small library websites.

My halloween costume made it onto Angry Asian Man. And a museum colleague made this amazing animated GIF of me.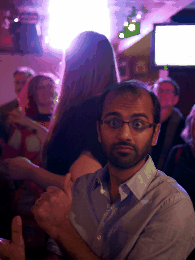 Overall it was a great year. 2014 is gonna be great, too. Happy New Year!